Exchange BKF Recovery Tool to Restore Exchange Mailbox Data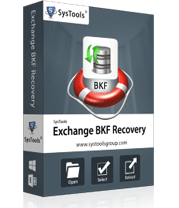 BKF Corruption (Exchange BKF File Recovery Tool): If you have lost your crucial Exchange Server email data backup due to BKF corruption; then, we have an Exchange BKF file recovery software solution that can help you recover your backup data easily. This easy-to-use tool is Exchange BKF Recovery tool. You can use our software to recover Exchange 2003 mailbox from BKF file and to recover Exchange 2007 mailbox from BKF file, as the software supports Exchange Server 2003, 2007 and 2010.
Demo Version of Exchange BKF Recovery Software
Demo will help you to judge the software's efficiency and to check the Exchange BKF file recovery process performed our tool. Using the Demo Version, you can preview the recovered items but you cannot save them to your system. For saving the files, you must buy the Full Licensed Version of the software.
Exchange BKF File Repair Tool to Recover Exchange Mail Box Data From BKF File
Development of Microsoft Exchange Server Application: Using email applications in large enterprises, where email backups have to be taken very frequently, sometimes become very tough. This is because using normal Windows backup to take these email backups so frequently is actually a frustrating, time-consuming and annoying task, which was creating a difficulty in many big enterprises. To solve this difficulty, Exchange Sever (developed by Microsoft Corporation) came out as a useful application.
Advantage of Taking Backups with Exchange Server Compared to Normal Windows Backup: A great advantage of taking backups using the Exchange Server over the normal Windows backup us that – with Exchange Server, you can take the backup of your email data even when the Server is running. This is not the case in the normal Windows backup. For example, if you try to backup a Word file while it is open using the normal Windows backup, then it will not be possible for you to perform the backup operation. This feature of online backup is only associated with Exchange Server backup.
In large enterprises, Exchange Server cannot be shut down even for a single minute as many users are connected to it and working on it simultaneously. Now, in this scenario, online backup facility to take email backups without shutting down the application is really advantageous.
NTBackup (Same Tool Used For Exchange Server Backup and Normal Windows Backup): You can back up your email data using Exchange Server application through Windows NTBackup utility tool. But, this backup is different from the usual Windows backup. Exchange Server backup files are saved with .BKF extension but they have different file format. The Exchange Server backup files (BKF files) contain the following three types of files:
.EDB files
.STM files
.LOG (Log files)
A Quick Look at the Recovery Benefits:
Following are some significant Exchange backup file recovery benefits:
You can recover Exchange 2007 public folder from BKF file
You can recover Exchange 2007 database from BKF file
You can recover Exchange 2003 public folders from BKF file
You can recover Exchange 2003 database from BKF file
You can recover EDB file from corrupt BKF
You can recover STM file from corrupt BKF
You can recover LOG file from corrupt BKF
You can easily recover components of Exchange Server like storage groups, public folders, emails from BKF file.
You can repair large sized Exchange BKF files.
You can preview the recoverable items before saving them.
Your metadata information of the recovered files is preserved.
You can use our product on almost all the Windows versions (98, Me, 2000, XP, 2003, Vista, Windows 7)
Refund Policy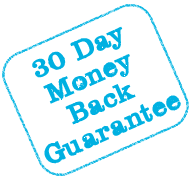 Useful BKF Recovery Links